East Bay DJ
Welcome…East Bay DJ If you're looking for a mobile Dj, we can help you. Weddings, nightclubs, parties, dances, school, bar mitzvah, corporate event or any other occasion.
we have earned a reputation for being a quality mobile DJ company with an energetic fun style for all ages.
If you need a East Bay Disc jockey to fill a dance floor, or just play background music, we can do it. Specializing in 70's/80's Disco & soul, hip hop, R&B, Dance, and Top 40 Radio Clean Versions.
We use all pro gear from Jbl, Qsc, and Mackie.
We also Moved into the Digital age with a state of the art Mac computer system. Virtual DJ and searto are very reliable programs, incredible and will not be disappointed. We also carry pioneer cdj players for that special song you may want played.
East Bay DJs has been in business for over 18 years.
Our East Bay DJ Services include:
Provide Professional sound system with Wireless Microphones as needed.
1) Warm, friendly DJ dressed to fit your event. 2) MC service to make announcements and keep you event moving smoothly. 3) Competitive rates, we understand that it is difficult to work around budgets. 4) Enjoy working with you to find music that best fits your event the way you want it.
Prices As low As $599.00 Per Event.. Contact me for your Specific Event and Price. Package Includes, Full equipment, music, MC/ Dj for Event. Lights or Photo Booth, Wireless Uplighting, Gobo Monogram and other effects for additional fee. Music enriches every event, don't go without it!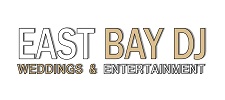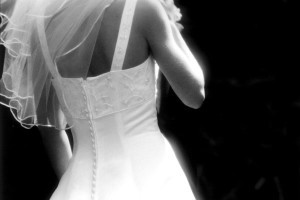 EAST BAY DJ ALAMEDA/ CONTRA COSTA
Hello my name is DJ Cris, I'm a Bay Area DJ with a huge passion for playing music for people. I have a rich history of songs that can create a mood for any atmosphere or age group.
I can play a soft set for your cocktail party or a fabulous jazz selection during dinner.
After When Guests Want too move I can fill the dance floor for a shake your booty dance party.I have been a professional DJ for fourteen years and have high quality equipment that provides great sound. \My technique is to realize and feel the moment and play music for that moment and make it special and memorable one.
510-659-8495
Oakland, Berkeley, Walnut Creek, Pleasant Hill, Danville, Dublin, Livermore,
Top 5 reasons why you should hire me:
Very reliable

great personality

Hourly

Event rates offered and

Customize the music for your event.
East Bay Wedding & Event Locations, Reception Halls, Ceremony Venues,
Highlands Country Club, Oakland, The Thomas Estate, Pleasanton, Kaiser Roof Garden, Oakland, Oakland Marriott City Center, Oakland,Shadelands Arts Center, Walnut Creek, Scott's Gardens, Walnut Creek, Scotts seafood, Walnut Creek, Piedmont Veterans' Memorial Building, Piedmont, Sunol Valley Golf Club, Sunol, Preservation Park, Oakland, Mt. Diablo Unitarian Universalist Church, Walnut Creek, Palm Pavilion, Pleasanton, Canyon View, San Ramon, Bellevue Club, Oakland, Hillside Community Church, El Cerrito, Dunsmuir Hellman Historic Estate, Oakland, Skyline Community Church, View Oakland, Blackhawk Museum, Danville, Lake Temescal Beach House, Oakland, The Terrace Room at the Lake Merritt Hotel, Oakland, Brazilian Room, Rush Ranch Nature Center, Suisun, Brownstone Gardens, Oakley, Berkeley City Club, Berkeley, California Ballroom, Oakland, Chabot Space and Science Center, Oakland, Piedmont Community Hall, Piedmont, Wildwood Acres, Lafayette, Rockefeller Lodge, San Pablo, Wedgewood at Delta View Golf Course, Pittsburg, Bancroft Hotel, Berkeley, Hornblower Cruises and Events, San Francisco, Hotel Shattuck PlazaHotel Shattuck Plaza Berkeley, Jack London Aquatic Center, Oakland, Lake Chalet Seafood Bar and Grill, Oakland, Poppy Ridge Winery Livermore, Ravenswood Historic Site, Livermore, Crooked Vine and Stony Ridge Winery, Livermore, Camron-Stanford House, Oakland, Wente Vineyards, Livermore, Albert H. DeWitt O'Club, Murrieta's Well, San Ramon Community Center San Ramon, W Hotel Silicon Valley, Newark, Le Bateau Ivre Restaurant, Berkeley, Rotunda Building, Oakland, MLK, Jr. Student Union, Berkeley, Orinda Country Club, Orinda, Hiddenbrooke Golf Club, Solano County, Renaissance ClubSport, Walnut Creek, The Hilltop Estate Venue, El Sobrante, Lake Merritt United Methodist Church, Oakland, Pleasant Hill Community Center, Pleasant Hill, Lone Tree Golf and Event Center, Antioch, Walnut Creek Marriott, Walnut Creek, Hacienda de las Flores, Moraga, Poppy Ridge Golf Course, Livermore, Oakland Museum of California, Oakland, Mills College, Oakland, Shadelands Ranch Museum, Walnut Creek, Commodore Events, Alameda, Montclair Women's Cultural Arts Club, Lafayette Park Hotel and Spa, Lafayette, Trilogy at The Vineyards – Club Los Meganos, Brentwood, Oakland Yacht Club, Alameda, Alcosta Community and Senior Center, Park and Gardens, San Ramon, Discovery Bay Golf and Country Club, Discovery Bay, Mira Vista Golf and Country Club, El Cerrito, Heather Farm Community Center, Walnut Creek, The Faculty Club, Berkeley, The Bridges Golf Club, San Ramon, Snow Building at the Oakland Zoo, Oakland, Beth Chaim, Danville, Civic Park Community Center, Walnut Creek, The Ranch at Little Hills, San Ramon, Round Hill Country Club, Alamo, Casa Real at Ruby Hill Winery, Pleasanton, Claremont Hotel Club and Spa, Berkeley, Waterfront Hotel, Oakland, The Clubhouse at Las Positas, Livermore, Palmdale Estates, Fremont, Oakhurst Country Club Oakhurst Country Club, Robert Livermore Community Center, Livermore, Wedgewood at Brentwood Golf Club, Brentwood, Wedgewood at Metropolitan Golf Links, Oakland, Wedgewood at San Ramon Golf Club, San Ramon, Unitarian Universalist Church of Berkeley, Kensington, Albany Community Center, Albany, Sequoyah Country Club, Oakland, Garre Vineyard and Martinelli Event Center, Livermore, Dublin Ranch Golf Course, Dublin, Crow Canyon Country Club, Danville, Point Marina Vista, Alameda, Hotel Durant, Berkeley, Palm Event Center in the Vineyard, Pleasanton, UC Botanical Garden, Berkeley, Oakland Asian Cultural Center, Oakland, The Gardens at Heather Farm, Walnut Creek,The Clubhouse at Boundary Oak, Walnut Creek, The Callippe Preserve Golf Course, Pleasanton, Elliston Vineyards, Sunol, Ruby Hill Golf Club, Grandview Pavilion, Alameda, Guild Hall at Piedmont Community Church, Piedmont, Hilton Garden Inn San Francisco/Oakland Bay Bridge, Emeryville, Lawrence Hall of Science.
" We beat the competition – Limited Time 2017 travel and set up is free no charge Hurry .. 🙂 "
Bay Area DJ | Bay Area DJs | California DJ | Santa Clara Wedding | Oakland DJ | East Bay Wedding | Bay DJ | South Bay Wedding | Marin Wedding | California Disc Jockeys | San Jose Wedding DJ | Tunes R Us | Wedding DJ | Bay Area | Palo Alto DJ | Sunday Wedding | Bay Area Wedding DJ | California Wedding | Fremont DJ | Bay Disc Jockey | |Sacramento DJ | Bay Disc Jockeys | California DJs | San Francisco Wedding | San Jose DJ | Bay Area Karaoke | San Francisco Wedding DJ | California Disc Jockey | california disc jockeys | California Wedding Location | Wedding Links | Bay Area | San Francisco Bay Area |